Do you want to learn more about our baronial heraldry? You're in the right place!
THE ARMS OF THE BARONY OF DRAGON'S MIST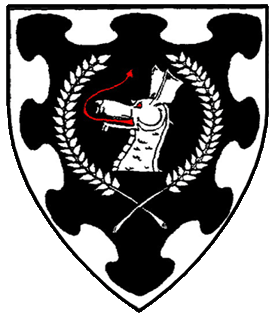 The baronial device reserved for use by the Baron of Dragon's Mist, and a herald while acting on his behalf as the voice of the Barony.
Baronial Populace Badge
The populace badge may be displayed by members of the Barony to indicate membership.
Alternate versions of the device and badge can be found here.
I want to learn about Heraldry
Visit this lesson in heraldry or contact White Dragon Pursuivant, our Baronial Herald.